"The citrus notes have more "sizzle" thanks to the grapefruit accord on top. The original spices have been given an unexpected twist with refined cardamom, nutmeg, and a hint of black pepper for a modern, masculine finish."
-- Elsa Chabert, Fragrance Essentielles
Since 1973, London's Molton Brown have made some of the most incredible bath, body, and home fragrance products. They're expertly blended with exotic ingredients for a truly unique experience for both men and women, while being socially responsible and environmentally friendly. I've used a number of their products over the years in both hotels and my home, and really enjoy how each product seems to out perform expectations. With Molton Brown, you'll use much less product than anticipated while having a luxurious, spa-like experience in the privacy and comfort of your own home.
I'm really excited for their newest collection,
Recharge Black Pepper Sport
. Each summer, I find myself attracted to the same types of scents - either citrus or aquatic. But I'm always looking for something new, something not everyone else will be wearing. This year I'm looking forward to incorporating a bit of this new range from Molton Brown. And I haven't even smelled it yet! When I do, you can be sure I'll post a note or two.
I'm also very interested in various watch collections by
Tiffany & Co.
If you haven't noticed, the luxury watch segment is incredibly saturated, with malls and shopping centers dominated by both storefronts and advertisements of each mark's latest watch model or yet another celebrity pushing yet another timepiece. With the younger generation of luxury shoppers, a brand's heritage and history isn't enough to warrant a sale; quality, service, and experience must also be a priority. I love how Tiffany & Co. have added a modern twist to their own watch history. Did you know that the brand's innovative founder Charles Lewis Tiffany installed a clock outside of the flagship boutique in 1853, long before public clocks became commonplace? Or that in 1868 Mr. Tiffany introduced the first stopwatch in America, called the Tiffany Timer? And it was a handshake between Charles Lewis Tiffany and famed ultra-luxe watch producer Antoine Norbert de Patek in 1851 that began a partnership committed to unparalleled integrity and excellence.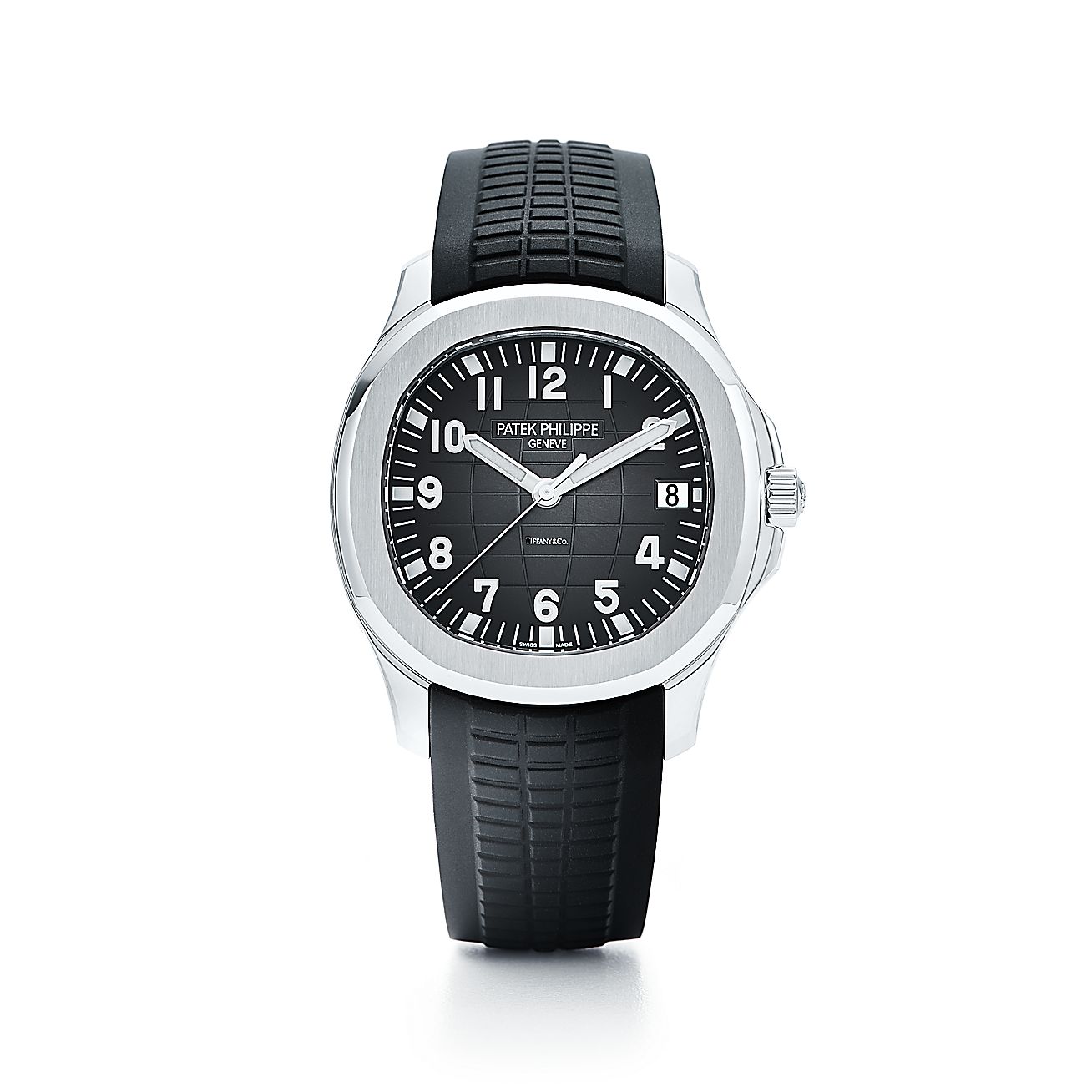 I'm kind of obsessed with the
Patek Philippe
+ Tiffany & Co. Aquanaut men's watch. Reference 5167A in stainless steel with an embossed black dial and a black composite hypoallergenic strap. 40 mm case, automatic movement, water resistant to 120 meters/394 feet, Swiss-made. For more information, phone
+1.212.605.4036
to speak with a Patek Philippe specialist from the Tiffany & Co. New York flagship store.
The citrus notes have more "sizzle" thanks to the grapefruit accord on top. The original spices have been given an unexpected twist with refined cardamom, nutmeg and a hint of black pepper for a modern, masculine finish.
Elsa Chabert,Fragrances Essentielles
- See more at: http://www.moltonbrown.com/store/behind-the-blend/black-pepper-sport/#sthash.rxurltjc.d
The citrus notes have more "sizzle" thanks to the grapefruit accord on top. The original spices have been given an unexpected twist with refined cardamom, nutmeg and a hint of black pepper for a modern, masculine finish.
Elsa Chabert,Fragrances Essentielles
- See more at: http://www.moltonbrown.com/store/behind-the-blend/black-pepper-sport/#sthash.rxurltjc.dpuf
The citrus notes have more "sizzle" thanks to the grapefruit accord on top. The original spices have been given an unexpected twist with refined cardamom, nutmeg and a hint of black pepper for a modern, masculine finish.
Elsa Chabert,Fragrances Essentielles
- See more at: http://www.moltonbrown.com/store/behind-the-blend/black-pepper-sport/#sthash.rxurltjc.dpuf
The citrus notes have more "sizzle" thanks to the grapefruit accord on top. The original spices have been given an unexpected twist with refined cardamom, nutmeg and a hint of black pepper for a modern, masculine finish.
Elsa Chabert,Fragrances Essentielles
- See more at: http://www.moltonbrown.com/store/behind-the-blend/black-pepper-sport/#sthash.rxurltjc.dpuf